Trigger xMatters workflows and on-call schedules to track down the appropriate resources. Additionally, pull the latest xMatters events as Incidents into XSOAR.
What does this pack do?
Triggers an xMatters Workflow to generate an event
Fetches events to create incidents in XSOAR
Retrieves a single event or a list of events based on property values
Terminates existing events
Trigger Event Playbook Example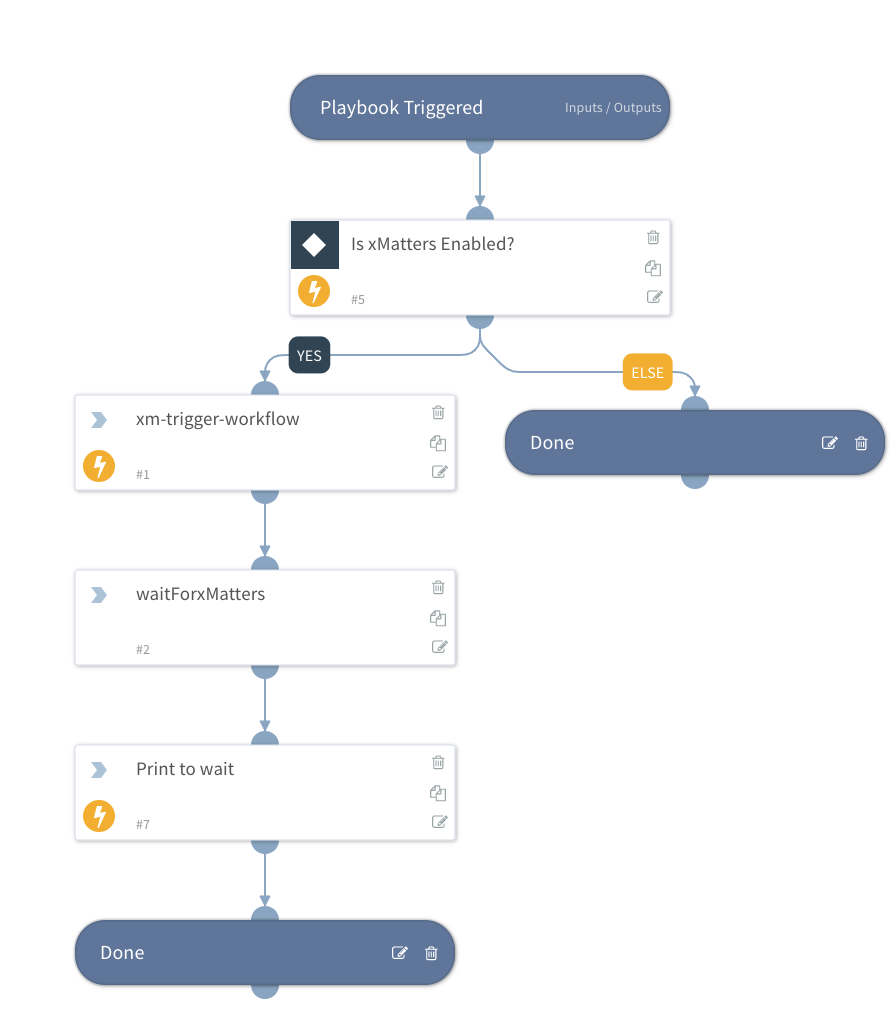 Installation Details
For details on setting up the xMatters environment, navigate to the installation document here.